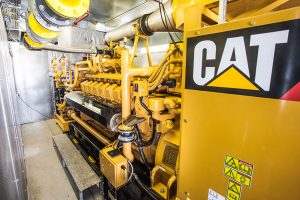 Combined Heat and Power (CHP or Co-Generation) systems allow you to take control of your electric power costs while improving the security and reliability of the energy needed to keep your lights on and power your operation.
Learn more about CHP from the United States Department of Energy.
MacAllister Power Systems is Indiana's premier provider of turnkey CHP systems. We have the expertise to optimize a CHP system for your facility and the boots on the ground to make sure you get the most out of your investment. Plus, as your Caterpillar dealer, only we can offer best in class CAT power generation equipment that is built by fellow Hoosiers. Learn more about CHP and other applications of CAT natural gas engines at Cat.com.
Contact MacAllister Power Systems today to get started with CHP.